Engaged In Heavy Civil Construction
Servicing Simcoe County and Surrounding Area For Over 20 years.
B & J is a fully bonded and insured company with projects ranging from $50,000 to $15,000,000. We have formed excellent working relationships with many local municipalities, engineering companies and private developers. Our knowledgeable and experienced team of 50 to 75 employees can handle any type of job, and we aim to save our clients time by completing projects on schedule and on budget.
We work with our equipment suppliers to ensure that our modern fleet has the latest technology to eliminate downtime and increase productivity. Our in house equipment tracking system ensures that equipment maintenance is scheduled during crew down time to eliminate lost production. We strive to utilize the latest in grade control technology.
Our extensive line of equipment ensures that the right machine is available when it's needed. We ensure that all environmental concerns are addressed for the duration of each and every one of our projects, large or small.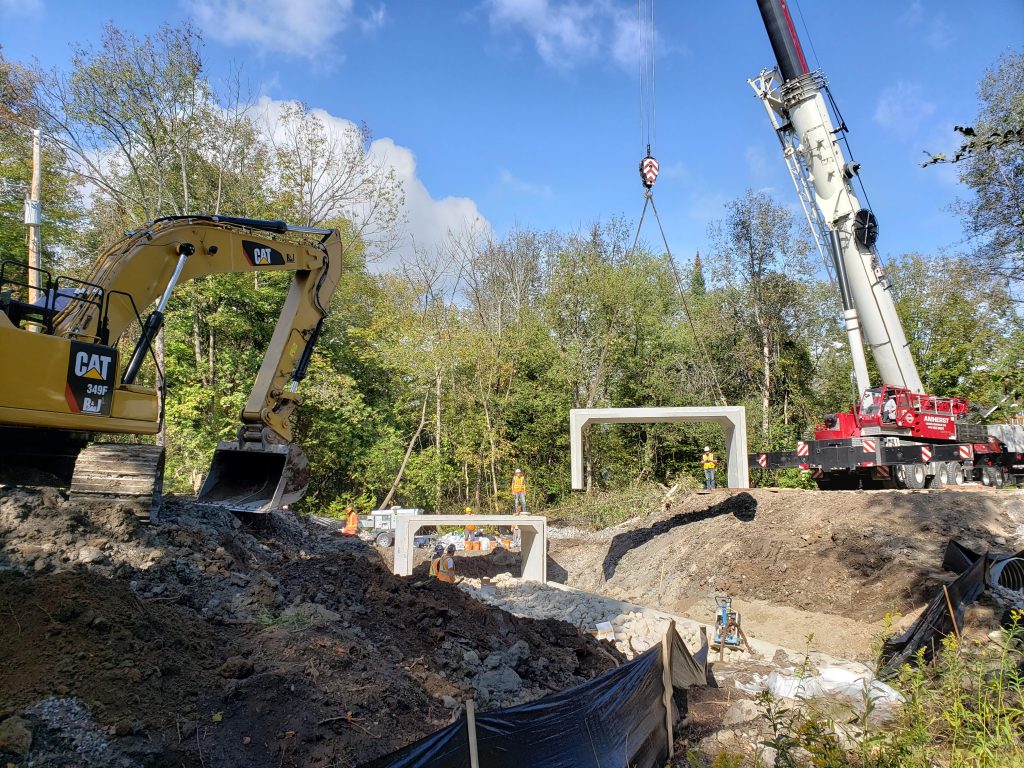 B & J has developed a reputation as being the "one stop shop" for site development as we can manage and construct the site from start to finish.
B & J Contracting specializes in road and sewer reconstruction. We have worked for many clients in the municipal sector and are known for our knowledge and ability to work in heavily congested areas. We complete each job on time and on budget.
With our team of experienced foreman and grademen, specialized equipment and highly skilled operators, B & J is able to build any size road from a small cul-de-sac to a multi-lane city road and everything in between.
B & J Contracting has over 25 years of marine experience and the ability to perform many tasks from small to large dredging projects. We excel at shoreline protection, which includes: steel walls, armor stone, river stone, gabion stone as well as concrete cable mat erosion protection.
LETS GET THIS PROJECT STARTED.
We Can Help With Your Next Project